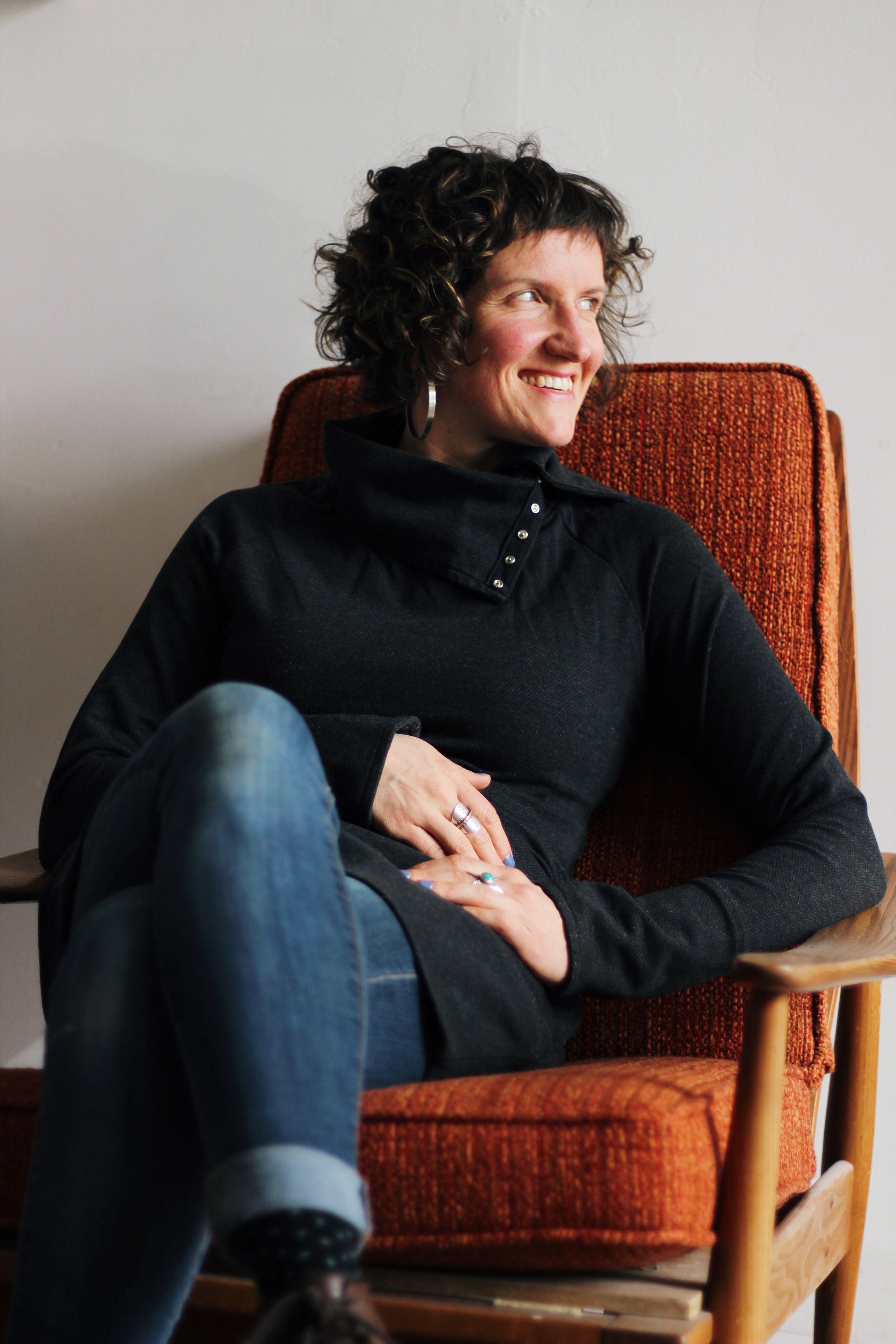 HELLO from Portland, OR
Designer Stacey Mairs created her Midnight Pacific Studio jewelry line during the summer of 2014 after taking a local "beginner metalsmithing" class. From that first moment of working with metal Stacey felt that she had finally found the medium that would keep her coming back for more. After spending many years as a ceramic artist, carpenter, and woodworker, she was able to easily transfer those skills to her new love of metal work and jewelry. It felt like the most natural next step in the development of her work. Her hammered textures and use of rivets are clear influences from her previous skills.
Stacey attended Massachusetts College of Art with a ceramics major before moving to Portland Oregon in 2006. When she is not hammering away in her Southeast Portland studio she is at a park with her border collie Lucy or trying to squeeze in a lunch date with one of her favorite people. Despite her ambitious work ethic, another outdoor adventure or stint of traveling is always on the horizon.
All Midnight Pacific Jewelry is hand-fabricated in Stacey's Southeast Portland studio using sterling silver, brass, gold and gemstones. Hand-hammered textures and mixed metals are used to highlight the fabrication process, and emphasize the careful details of craftsmanship. Inspiration is drawn from natural landscapes and textures, as well as ancient cultures and designs.